Massages have been around in the world for thousands of years. Every civilization and culture has utilized it technically to cure body strain; time and again, massages have proven to be extremely effective and valuable for everyone. One such massage that, although quite traditional, is only recently in the late 2000s and is gaining prominence is prenatal massage therapy.
Childbirth and going through 9 months of pregnancy is not easy for women. Whether it is expanding the body or getting stretch marks, swelling, tiredness, soreness, aches, and even mental stress, everything that happens during pregnancy provides quite a lot of discomfort. Yes, childbirth is a magical experience – having a life growing within you feels incredible, but the discomfort, pain, and stress it brings can not be ignored. This is when prenatal massage therapy comes in. prenatal massage therapy is specifically designed to cater to the needs of pregnant bodies throughout their pregnancy.
Many people do not pay much attention to the discomforts of pregnancy; thus, these are often overlooked but ask that mom-to-be how difficult and sometimes impossible it must feel working with that much pain, ache, and soreness. Prenatal massage therapy not only brings relief to the pain and swelling but also relieves aches and minimizes overthinking and stress. The prenatal massage therapy is tailored specifically for the strains caused by pregnancy. Prenatal massage therapy focuses on the areas of the body that are largely affected by a pregnancy, such as the stomach, legs, calves, and lower back.
If you are still not sure whether to opt for prenatal massage therapy or not: here are some benefits that might help you put things into a new perspective.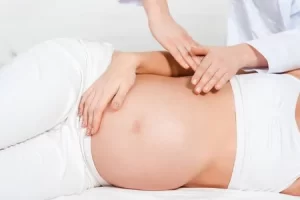 Pain And Discomfort Relief
Pregnancy comes with sciatic pain, sinus, constant fatigue, swelling, and hormonal imbalance, which can be fatal if not prevented timely. Prenatal massage therapy helps alleviate pain in the back, abdomen, groin area, and thighs. This also includes neck massages which relieve sinus pressure and minimize headaches caused by stressing too much.
A Relaxed State of Mind
In order to ensure that your baby is born healthy – it is vital to have a positive outlook on things, and for that, one needs a relaxed state of mind which can help them to think more positively, see and understand things in a new light. Moreover, prenatal massage therapy increases the production of dopamine, serotonin, and endorphins, giving them a sense of well-being, enhancing their happiness, and reducing their anxiety and depression significantly. Furthermore, according to a 2020 study, it has been proved that prenatal massage therapy is more effective and beneficial than any other form of therapy for women who are pregnant and dealing with stress and depression.
Improved Sleep
Prenatal massage therapy releases happy hormones, which reduce stress levels and improve the quality and duration of sleep. Prenatal massage therapy is known for soothing the entire body and the mind and soul, improving sleep. Sleeping quality must be maintained during pregnancy because sleep deprivation can cause gestational diabetes, long labor, high blood pressure, and irritation.
Fewer Complications During And After Labor
Prenatal massage therapy can also be extremely beneficial during labor. If the woman gets a massage two to three times a week – their perineum can become more elastic. Thus, during labor, the chances of wear and tear of skin and muscles would be extremely low; hence, there will be no need for an episiotomy.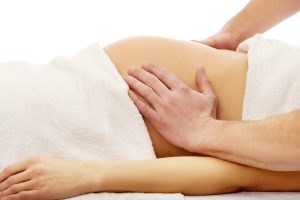 Zen Massage Therapy
Handling pregnant pregnant women is quite a big job, and therefore it is important to find professional and responsible people. Leaving a pregnant lady in the hands of an untrained professional or an amateur can pose serious risks and threats. Though prenatal massage therapy is very safe, if you are not in experienced hands can create problems. For example – professionals know how important it is to avoid deep abdominal massage in the first trimester or how the ladies should not lie down on their back after their 16th week has started. Professional and experienced massage therapists like those at Zen massage therapies know how to perform massage on your side at a 45-degree incline. They also know that going deep into muscles and tissues during pregnancy can cause deep vein thrombosis, which can cause blood clots in the veins. There are multiple things which are needed to be taken care of. Thus, if you are looking for an experienced and professional massage therapist – we present you with Zen Massage therapy. Their California Massage Therapy Board-certified specialists and experts know how to handle pregnant bodies and specifically which techniques to use to alleviate their client's stress and ease their muscle strain, swelling, stiffness, and soreness.